Alex Winter shares who created the Wyld Stallyns Logo
Here it is, the answer to one of life's greatest questions. Better yet, we get the answer straight from one of the Great Ones, Bill S. Preston, Esquire, himself.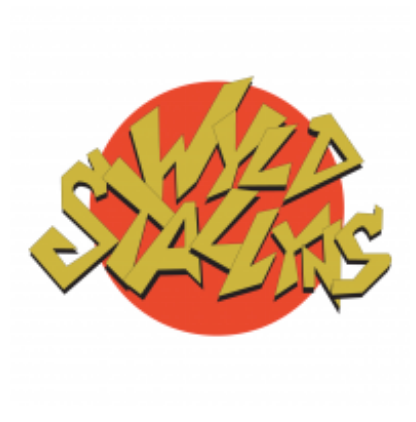 So, who created the Wyld Stallyns logo?
Let's all thank Bill for letting us in on this amazing piece of most-non-trivial knowledge.
---
First, a brief history of Wyld Stallyns
Wyld Stallyns is the name of the fictional band from Bill and Ted's Excellent Adventure. Quite possibly the best movie of all time, Bill and Ted's Excellent Adventure follows a day in the life of the two Great Ones, Bill S. Preston, Esquire, and Ted "Theodore" Logan, two pseudo-slackers who come together to give the single greatest history report ever given.
These two fine gents travel throughout time to acquire some of history's most notable figures, from (Bob) Genghis Khan, to (Dave) Beethoven, to Abraham Lincoln, to help them pass the history report (more of a presentation if we are being honest).
I was always amazed that neither Bill, nor Ted wore a Wyld Stallyns shirt. You would have assumed that these two guys would be the type of guys that would wear the merch of their own band. Essentially, they'd would be their own meme. But, I guess when your music saves the future, that would be acceptable.
My biggest question surrounding the band is: who played bass? Bill played guitar. Ted played guitar. The royal babes played drums and keys. So who played bass between Excellent Adventure and Bogus Journey (when they acquired the Reaper)?
Why is passing the history report important?
If they don't pass, then Ted's father will ship him off to (Colonel) Oates Military Academy in Alaska. This will be the end of Wyld Stallyns, and that just won't do.
What kind of music do Wyld Stallyns play?
Rock. The purest form of rock. If a mountain spring filtered through some charcoal on its way to a Brita, and that mountain spring were rock music, that would be what they play.
Who is in the band?
Bill S. Preston, Esquire (Guitar, Vocals)
Ted "Theodore" Logan (Guitar, Vocals)
Elizabeth (Keys)
Joanna (Drums)
The Reaper (Bass)
Station (Congos and Bongos)
The Good Robot Us's (Backup Dancers)
Wyld Stallyns facts via Bogus Journey
The Reaper Rap started a dance craze
Crops increase when the Stallyns tour
Peace is achieved in the Middle East when they tour there
Air guitar eliminates smog
The state of Wyld Stallyns affects the stock market
Wyld Stallyns played Mars
The Wyld Stallyns Logo
I don't know about you, but I've always wondered who created the Wyld Stallyns logo. And the answer doesn't disappoint, it is a friend of Alex's, @SLICK_DISSIZIT.
May we all honor this person's contribution to society on a daily basis.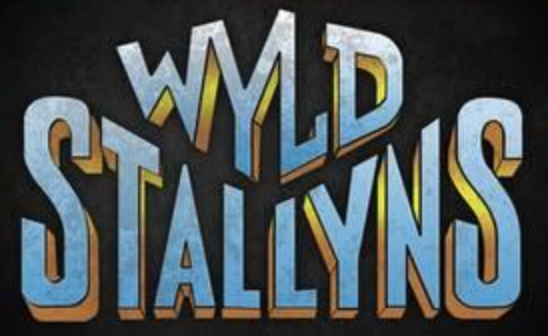 The artwork of Wyld Stallyns
The Wyld Stallyns brand extends beyond the logo, as seen on Bill's sweatshirt from the movie. The horse on fire is so iconic.